Projects
Ninja Chowdown (2020)
My first successful commerical game that was originally funded on Kickstarter. We worked with the publishing company, Abylight Studios, to release this game on mobile platforms. It has been released on Decemeber 3rd, 2020 on IOS and will be released on Android early 2021. It has been featured by the App Store, received overall great feedback, and has been downloaded tens of thousands of times so far.

GAME DESIGN DOCUMENT
Demon Slayer Dan (2021)
A simple, but effective game about a fedora wearing, katana wielding cool guy fending off some demons for M'lady. Made for Sonicworkflow's game jam.
Undead Carnival Carnage (2020)
Game I made for Ludum Dare 47 in a small team. The theme was 'Stuck in a Loop'. Our game is about a carnival attendant stuck in a carousel during a zombie apocalypse.
Placed 17th Overall, 52nd for Fun, 23rd for Mood, 5th for audio, and 1st for graphics.

Turtle Daddy (2020)
Game I made for Ludum Dare 46. The theme was 'Keep It Alive', so my team and I made a game about protecting baby turtles. We were pretty happy with the feedback and loved the game idea, so we are working on it to become a full title.

Placed 15th Overall and 20th for Fun.

GAME DESIGN DOCUMENT
Dummy Dojo AR (2020)
Small unreleased AR game that I made to learn the technology and expand my skillsets. Learned a lot from this and found AR game development to be something I'd want to delve deeper into in the future.
Untitled RPG (2020)
I really wanted to build an RPG since I am a huge fan of the genre. I definitely took a lot of inspiration from Rogue-like RPGs such as FTL and Slay the Spire as well as more tradition RPGs such as Final Fantasy and Fire Emblem when coming up with the idea for this game.
Learning Vuforia (2019)
Messed around with AR mobile development using Vuforia for a freelance gig. Implemented cloud image recognition.
Radi-Ocean (2019)
I wanted to make a game using gyroscopes. The primary experience I had with gyroscope mobile gaming was through playing Ridiculous Fishing, so I definitely took a lot of inspiration from the game's smooth gyroscope controls.
The Legend of Nudacus (2019)
Created for Ludum Dare 45. The theme was "Start with Nothing", so my team and I made a game about a butt-naked gladiator.
Placed 46th Overall and 31st for Fun.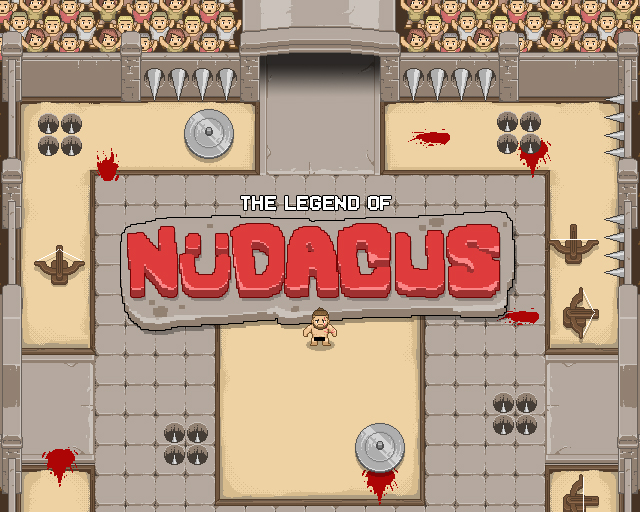 5-Second Sumo (2018)
A small first project to learn more about app development and deployment. The gameplay revolves around feeding Carl the Sumo a variety of food from a conveyor belt.
Cosmic Voyage (2018)
I worked on this rogue-like bullet hell project as the sole programmer/designer with the help of freelance artists. I learned a lot about different aspects of what goes into making a more fleshed out game.
Break Time! VR (2017)
The original idea was to create a VR tennis game, but it ended up becoming a game where you swing a giant paddle to destroy a variety of objects coming at you. Created in a team for my college senior project.
Towards the Light (2017)
A Zelda-inspired dungeon crawler with the light from your fairy protector playing a major role in the gameplay. Created in a team for a college game dev course.
Project Pretend RPG (2016)
Was meant to be the basis for an overly ambitious 2D RPG. Definitely bit off more than I could chew at the time, especially since I was still attending college.

Ended up implementing graphics, collision detection, movement, and simple over-world interactions. I learned a lot about the basic mechanics that go behind basic game development and gained a lot of respect and gratefulness for existing game engines that handle these interactions for you. Made using libGDX in Java.